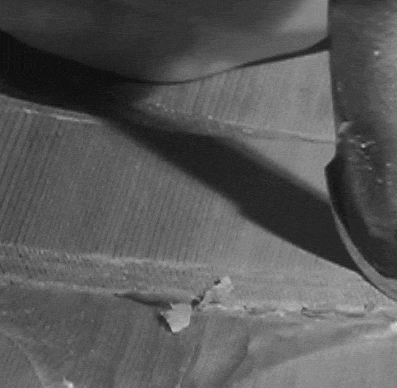 Video is about 5 seconds long, and automatically replays until you stop it.
The all important stopping cut. The Double Edge Straight Knife does a nice job here not only because it is so fine, but also because of its double bevel it will round through curving cuts better than traditional single bevel straight knives.
The mini General Bent Knife is used to make the cuts to remove the wood.